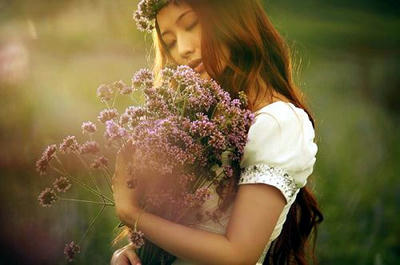 Like most of our vacations, our New York trip revolves around food. In addition to visiting some of the new restaurants, we love going to our favorite spots.
One of those favorite spots is a French restaurant called Balthazar. Located between Broadway and Crosby in Soho, it is a perfect excuse to spend a full day walking around and admiring the narrow streets of that neighboorhood.
As you enter Balthazar, you are welcomed with a crowd that proves that the restaurant is doing something right. Even with a reservation, you may have to wait a while for some happy customers to get up and leave. If you go without a reservation, be ready to wait for a couple of hours. Luckily, you are in the middle of Soho with a ton of things to do while you are waiting. Not to mention all the famous people that you may get to see as you are walking around the neighborhood.
Once you are seated, be ready for a feast. The menu consists of some of the most popular French dishes like boeuf bourguignon, duck confit, coq au vin, country style cod, etc. Every dish on the menu is made with the highest quality ingredients and mastered by its chef through using techniques passed down by generations before.
On the day we plan to go to Balthazar, we make sure to eat a very light breakfast so that there is enough room in our stomachs to fill with all the goodness the restaurant has to offer. The first thing we do is order a half bottle of our favorite red wine, Puilly-Fuissé – JA Ferret from their extensive wine menu. Then my husband, who is the more adventurous of the two of us, orders whatever looks good to him. I, on the other hand, always choose to order the same thing. I know that sounds boring, but I can't help it. What I order is the warm goat cheese and caramelized onion tart as an appetizer, coq au vin as an entree, and the most amazing dessert of all time: profiteroles. For me, this is the best collection of foods on the entire menu.
This quiche is my version of Balthazar's warm goat cheese and caramelized onion tart.
They have the recipe for their Goat Cheese tart published in their cookbook, Balthazar. I have made it several times and I love it. However, it takes a little longer than I would like to make for a quick brunch quiche. That is why I came up with this version that is somewhat faster and easier to put together. I make the pie dough a day in advance and bake it the next morning while I cook the onions. Once they are ready, all you have to do is to pour a quick egg, heavy cream, and milk mixture over the pieces of goat cheese and caramelized onions. After baking it for 35-45 minutes you have an amazing quiche to serve.
With the great flavors of warm goat cheese, caramelized onions, and thyme, this quiche is a delicious and easy-to-make dish that you can make for any time of the day. toppings and you'll be in faux heaven pho sho!